'We Are Home' is a Microsoft Life digital journalism project focused in promoting global sustainability through people of action. I operated as art director – designing the look and feel, filming, editing and so on.
In a way, this project was a sequel to our
One Small Act
project, in which we elevated the media-based storytelling of Microsoft Life in a big leap forward. We wanted to take the lessons learned in that project, make a second leap and further refine our documentary storytelling methods, use of mixed media and overall cohesion.
We wanted to tell stories from a global perspective, so we sourced 30 employees around the world who have stories to tell. Shooting consistent photo and video of 30 people scattered across the globe is no easy feat. I shot the photo and video myself of our 'pilot stories' – five subjects that lived in the Seattle area – as a proof of concept and visual blueprint of look and feel. I used a combination of these story prototypes and a thorough written style guide to direct our freelance photographers and videographers that we sent around the world to capture the remaining stories while maintaining a consistent, unified look and feel across all 30.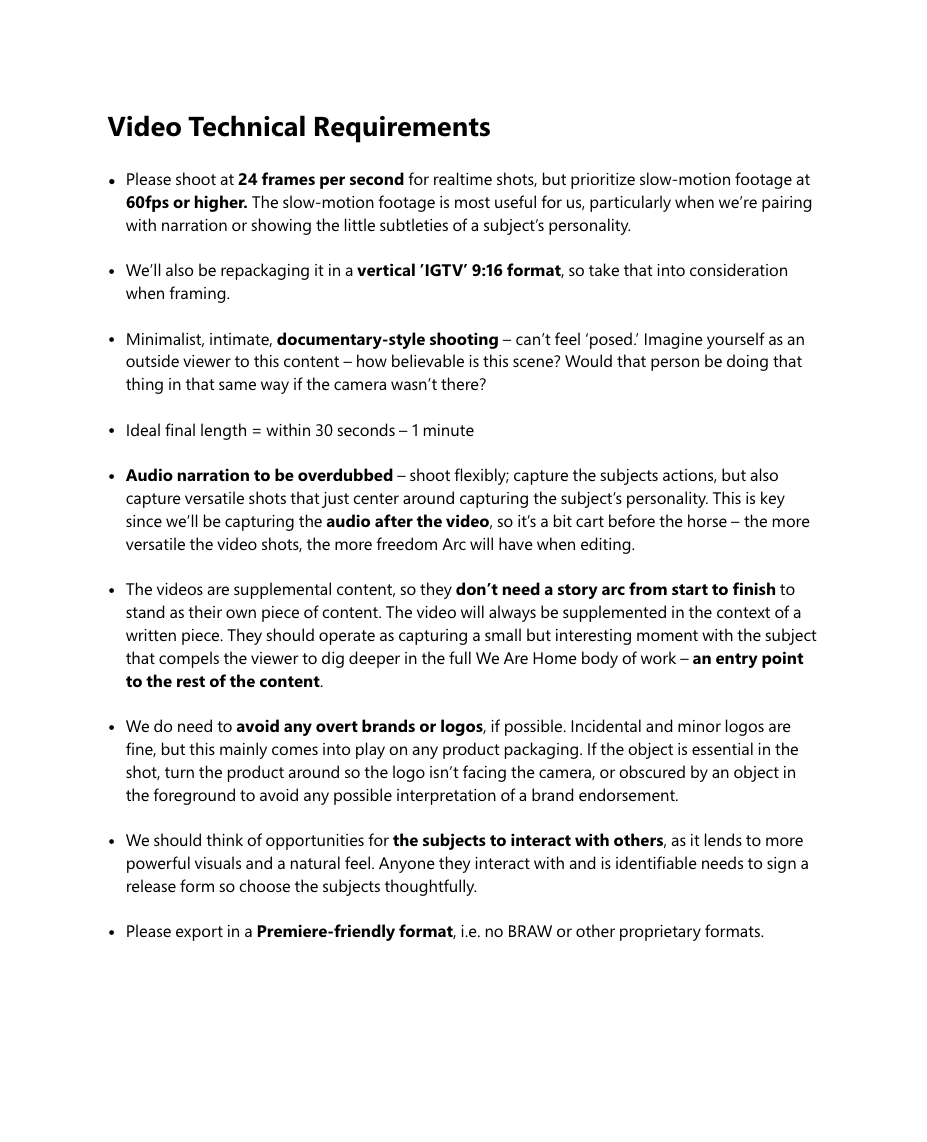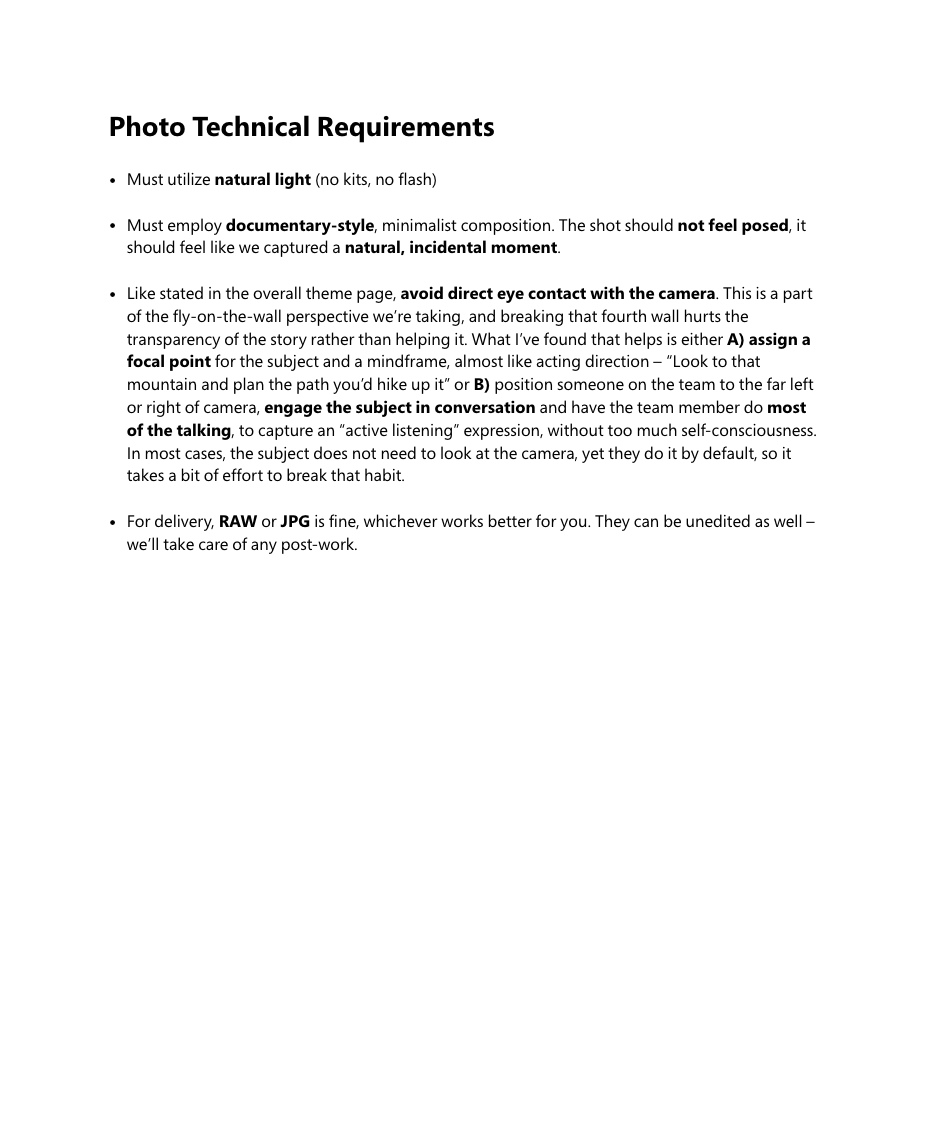 THE LANDING PAGE
This started with a brand new landing page for the project. I designed a new solution that utilized circular images and video as a nod to the cause-and-effect cycle of impact within global sustainability. And, of course, it's just eye-catching in a fun way. For some of the circle images, I included an element that 'breaks the frame' and goes beyond the circle crop. This carries over in elements within each story's page, too. We decided to lead each story not with a headline crafted by us, but with the subject speaking in their own words within a quote.
The videos also played within in a circle, identical to the circular photos. Really, I made the videos square, with a color-matched background, so it appears circular in a seamless way. This also allowed me to place subtitles outside of the circle for a clean and accessible presentation.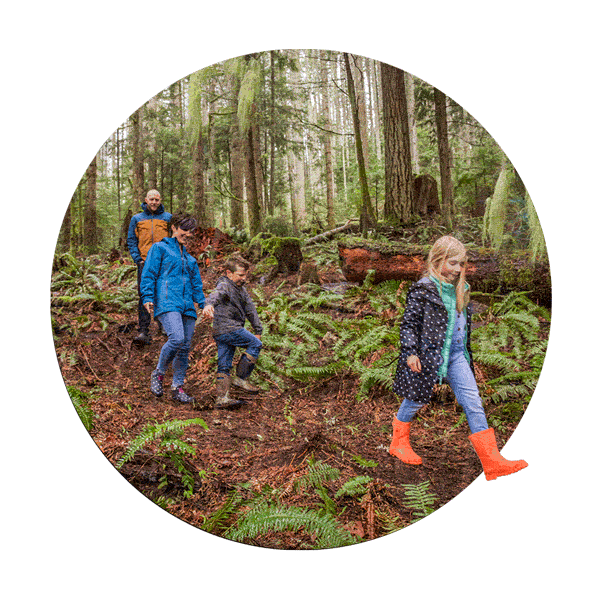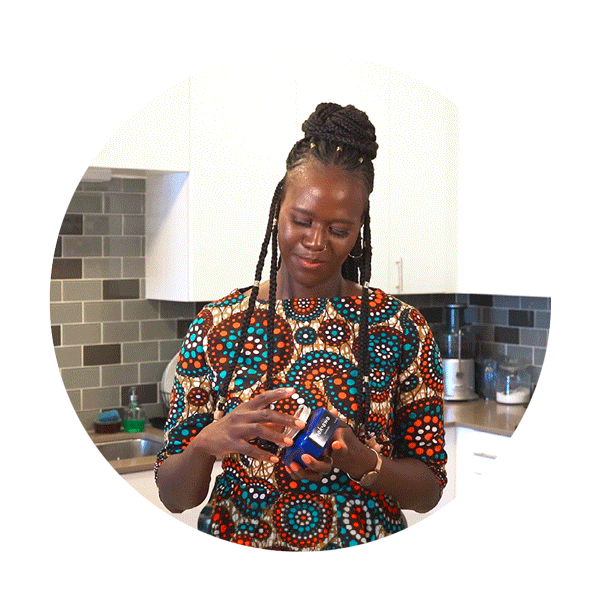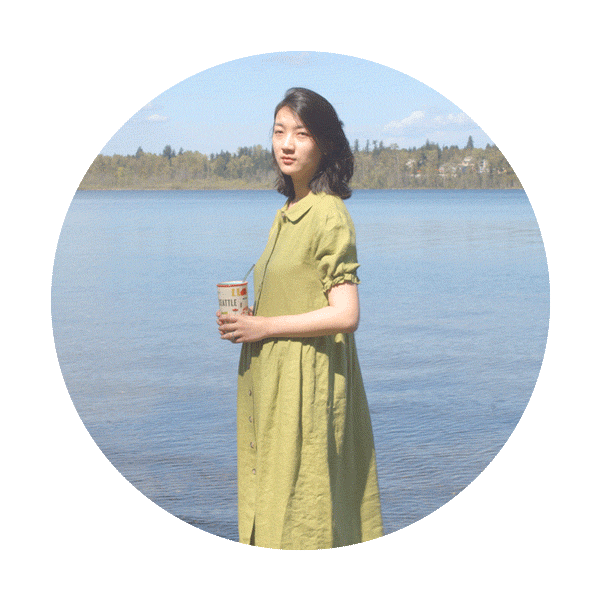 For the initial run of stories in the project's launch, I shot and edited cinemagraphs for each – 'moving pictures' that bring a little bit of life and nuance to each profile. For the second run of stories, I was able to direct a media agency to document the non-US stories in a consistent way, maintain the same look and feel, and continue on the cinemagraph compositions in a consistent way.
STORIES
The stories are all focused on Microsoft employees who are actively contributing positive change to the world outside of their job – starting an ethically-sourced green skincare company, organizing donations for the Flint water crisis, creating a sustainable line of clothing from recycled materials, and so on. 
Instead of a headline crafted by us, each story leads with a quote from the subject – so they are each telling their own story, authentically, in their own words.
We designed four different formats these stories could take, as seen in the video above:
Establishing these four formats allowed us to tell a variety of stories from around the world with varying depth, tone, scope and resources, custom-fitting each story to tell it as naturally as possible. We were able to stay nimble and keep a pretty large amount of content (15 stories) feeling fresh and non-repetitive for the user.
SOCIAL CONTENT

I wanted to experiment with alternative storytelling formats for our social channels. In order to do this, I developed 4 different formats for our social content. The first would be repackaging the web experience in a consistent way, as most brands do – use the same assets and the same copy. This would operate as the 'control' in the experiment. 
The other 3 formats would take alternative perspectives on the story –  previously unused visual assets paired with new written content which show the subject through a unique lens, markedly different than the web experience. No matter what platform you're coming from, you'd see a different side of the story, and the web experience (our primary storytelling tool) would still feel fresh and exciting.
Here are those 4 formats, as shown in the video above:
The IGTV series was the most challenging and rewarding part of this experiment. As a company, no team at Microsoft had ventured into original content creation for IGTV. So we were really breaking new ground for the company, but that also comes with a lack of a roadmap and lots of ambiguity.
In addition to shooting most of the footage, I directed and edited these episodes, so I became really attached to the project and really wanted to see it succeed. I suggested to use a scripted narrator and background music – two moves that were risky for us, as they stepped beyond our transparent, invisible 'fly on the wall' documentary storytelling method that we had established in our brand strategy.
Those risks worked out to our advantage – not only were we able to tell the same story in a different, dynamic way than ever before, but the IGTV series made a big splash internally and inspired many new Microsoft projects for the platform. Overall, IGTV was the breakout success out of all of our experiments within this project, and I'm really proud of the series. Watch the episodes below: