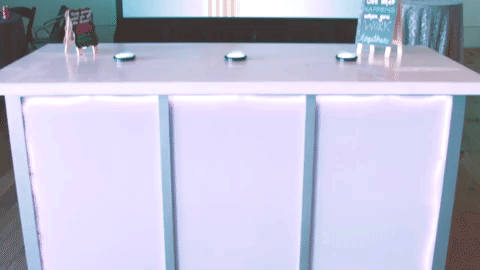 I designed, animated and developed this team-building interactive installation for Microsoft's Channel Summit event.
The motion graphics below were rear-projected on a screen, and in front of the screen sat three large illuminated buttons. The screen prompted them about Microsoft facts and figures, and the buttons added increments of one to the number. Alone, completing the levels of the interactive would be near-impossible, but by teaming up to press all of the buttons together repeatedly, employees completed each level quickly and successfully.
The interactive served as a community builder as a collective experience while educating employees on Microsoft's various contributions and milestones.
Additional design by Hannah Pham, Cheyne Brooking, Catie Holderman and Jackson Conard, as well as electronics design and configuration by Heather Keller.