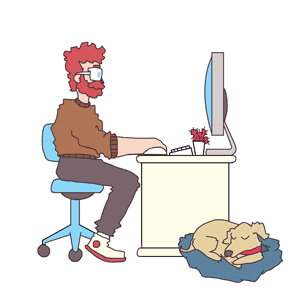 I'm a mixed-media creative leader who specializes in visual design, animation and video.
I'm fueled by an insatiable curiosity for all things creative, and I love the challenge of learning a new medium to add to my hodgepodge swiss army knife of creative skill sets.
Check out some of my work below!

I've been lucky enough to work for some pretty wonderful brands over the past 12 years. Here's a handful!